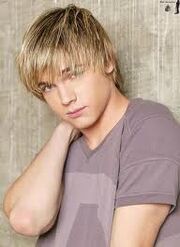 Age: 14
Birthday: July, 4th
He grew up in District 12 with his older sister, Anna-Marie Mellark. His parents are the famous star-crossed lovers, Peeta Mellark and Katniss Everdeen. His parents' friends come over with their kids every year for three months. He is close to all of them.
Fanfiction
Edit
In the fanfiction he is a main character.
Relationships
Edit
Anna-Marie Mellark
Edit
She is his older sister and his best friend. She is older by two years.
Clarice Hawthorne
Edit
They are best friends, and he has a huge crush on her, and he tries not to make it as obvious as it really is. Luckily she doesn't notice he is in love with her.